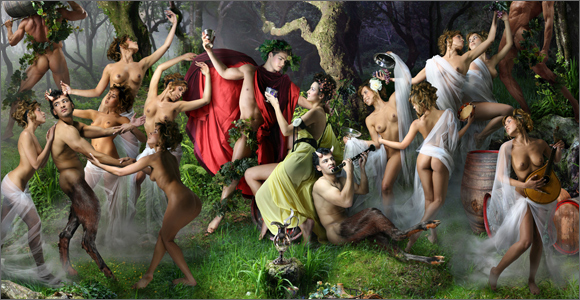 "Art, Wine, Passion" was the stimulating title of a series of exhibitions taking place in several estates related to the Berardo Collection and inaugurated at Bacalhôa Vinhos de Portugal in 2004.
A revealing association of love for art and love for wine has become the thematic starting point in numerous cultural events. Art enunciated here refers to art in the most wide sense. It is the expression of feelings, of human artistic creation, of aesthetic values, as also is the art of making wine, of appreciation and of taking care of the beautiful.
In the first exhibition, emblematic acquisitions of the Berardo Collection were shown, namely: Pablo Picasso, Tête de Femme, 1909, proceeding from the art collection of Apollinaire, poet and theorist of Cubism, Amadeo de Souza Cardoso, artist who only lived 31 years, was the author of the most serious proposals of modern art in Portugal, as well as Albert Gleizes, Salvador Dali, Max Ernst, Marc Chagall, Luís Noronha da Costa and Fernando Botero among many others.
The work of the German expressionist painter Eugen Hersch was exhibited for several months and gave an impressive insight in the creative expression of a man's lifework. A vast collection of ceramics from Caldas da Rainha mostly of the famous caricaturist and ceramist Rafael Bordalo Pinheiro was the following event where many naturalistic decorated plates with fruits, vegetables and seafood could be admired.
The most recent exhibition of Digital Art is well suited in the context of "Art, Wine, Passion" in it's combination of artistic creation, using the newest technologies and with a "classical thematic" inspiration. As well as the upcoming Catharine de Bragança exhibition where one can travel back in history, to her marriage with King Charles II of England which paved the way for the enormous expansion of port trade between Portugal and England. In honor of this remarkable women, Bacalhoa Vinhos named one of it's most popular white wines after her.
All these cultural initiatives have been presented in a space that holds a permanent exhibition of a more than 200 antique tile panels and modern and contemporary sculptures.